Do you have teeth that are crooked or a bite that strains your jaw as you eat or speak? It's important to remember that your smile is one of your most notable features and orthodontic treatment can provide you with a healthy smile that you'll love and feel good about. In this guide, you'll learn about the benefits of orthodontic treatment in Ann Arbor, how to choose the right Ann Arbor orthodontist for you, and what to expect during your treatment.
Benefits of Orthodontic Treatment
Having crooked teeth or an incorrect bite can have a negative impact on your confidence and self-esteem. It also harms your oral health, as the strain from a misaligned bite can weaken teeth and cause wear or even fracture. Some of the issues that misaligned teeth and jaws can cause include:
Difficulty cleaning your teeth properly, leading to tooth decay and gum disease

Wear and tear on your teeth, causing damage over time

Struggles with speech

Chewing and digestive issues

Jaw pain and discomfort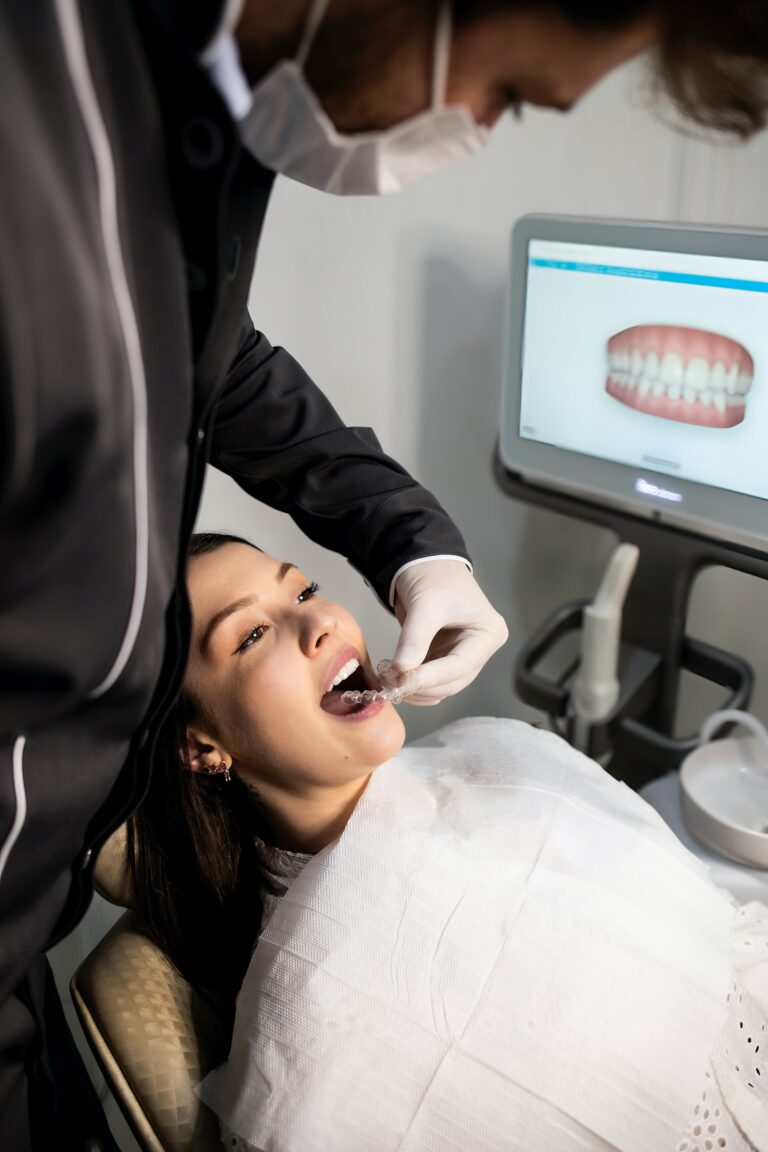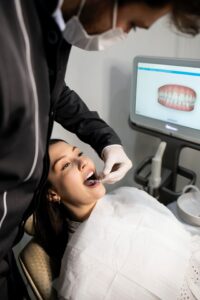 Orthodontic treatments can make a huge difference in your life. With perfectly aligned teeth, you can improve the look of your smile and boost your self-confidence. Not only that but having properly aligned teeth will make it much easier to clean them, helping you maintain better oral hygiene and reduce the risk of gum disease and tooth decay.
Additionally, orthodontics also helps relieve jaw pain due to misaligned bites so you can eat, speak, and laugh comfortably. You may even find yourself improving speech, chewing and digestion difficulties with braces or other appliances! Getting an orthodontic treatment is definitely worth considering for its long-term health benefits as well as a beautiful smile.
Unique Orthodontic Solutions
There are several types of orthodontic treatment available, including:
Traditional Braces
If you're looking for a timeless orthodontic solution, then you can't beat traditional braces. Unlike other orthodontic treatments, traditional braces offer an unparalleled degree of control and precision.
But traditional braces aren't just about practicality–they can also be a fashion statement. And because braces are designed for long-term wear, you can trust that they're durable and dependable.
Product features:
Control and precision

Variety of colors and styles

Directly applied to teeth

Instantaneous adjustments
Clear Braces
For those seeking a classic look combined with the latest in dental technology, clear ceramic braces are the way to go. Of course, this superior technology comes in the form of tooth-colored ceramic brackets that are practically invisible.
Clear braces allow the wearer to enjoy their orthodontic treatment without worrying about how they look. What's more, these braces boast a higher degree of comfort, meaning that you can go about your day without having to worry about discomfort or irritation.
Product features:
Thin ceramic brackets

Practically invisible

Robust and reliable construction

Enhanced comfort during treatment
Invisalign
Invisalign is a revolutionary way to straighten teeth without the need for traditional braces. Plus, the advanced technology allows for quick and effective results in a fraction of the time.
But that's not all – Invisalign also offers other benefits. Since it's removable and hygienic, you don't have to worry about food getting stuck in your teeth or discoloration from metal wires. And with regular progress checks, you can trust that you're on track for a confident, beautiful smile.
Product features:
Invisible design

Comfortable fit

Quick and effective results

Removable and hygienic

Does not require painful adjustments
Lingual Braces
Are you looking for an orthodontic solution that's virtually invisible? Lingual braces are the answer! They are designed to fit behind your teeth, making them virtually undetectable. Plus, they can give you the same results as traditional braces without the conspicuous metal look.
Product features:
Virtually invisible design

Same level of effectiveness as traditional braces

Less prone to causing mouth sores
Self-Ligating Braces
Not only are these braces easy to use and effective, they're also more technologically advanced. Self-ligating braces feature brackets that don't require elastic or metal ties to hold the arch wire in place, making them more comfortable and effective.
Product features:
Advanced self-ligating technology

Quick and efficient treatment time

No need for painful adjustments

Significantly less discomfort compared to traditional braces.
How to Choose an Ann Arbor Orthodontist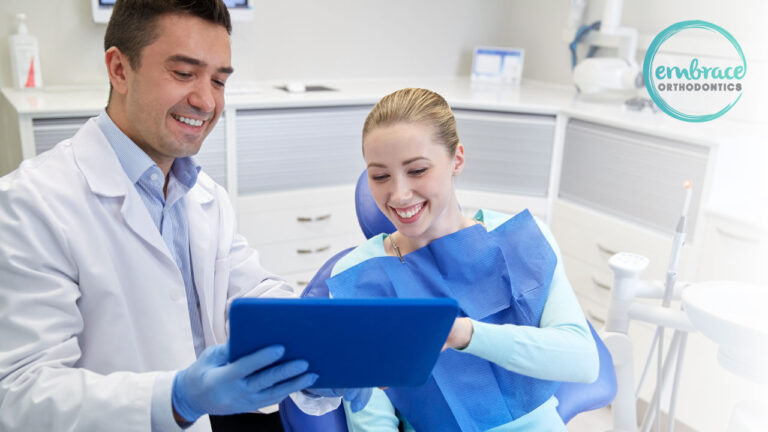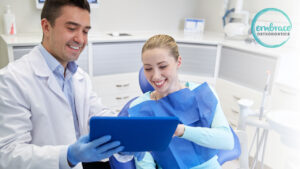 Research orthodontists in your area – Look for reviews from previous patients and ask family, friends or colleagues for recommendations.
Check their credentials and experience – Search for an Ann Arbor orthodontist who has been certified by the American Board of Orthodontics and are current members of the American Association of Orthodontists. Plus, consider their experience and level of expertise to make sure they are suitable for your needs.
Check the reviews – Read online reviews or testimonials from previous patients to get an idea of their performance and quality of service.
Schedule a consultation – During this meeting you can get to know the doctor, staff and office and discuss treatment options that may be best suited for you.
Make sure they offer your choice of braces – Different orthodontists offer different types of braces. Ask to see before and after photos so you can decide which one is right for your treatment.
Check insurance coverage and payment plans – Confirm what is covered by insurance before making any commitment. Also inquire about financing options available at the clinic.
Discover the technology they are using – Ask about the type of technology used in the clinic as some offer advanced digital systems for greater accuracy and convenience.
Go with your gut – Ultimately, it is important to go with your gut feeling when it comes to choosing an orthodontist. Make sure you are comfortable with their level of professionalism, bedside manner and how long they have been practicing.
What to Expect During Orthodontic Treatment
Depending on your orthodontic problem, your treatment may last between 12 and 36 months. You will need to see your orthodontist regularly to receive a new set of aligners or adjust your braces during treatment. To keep your braces and teeth clean and healthy, you will also need to follow a strict oral hygiene protocol.
FAQs
How long does orthodontic treatment usually take?
Orthodontic treatment typically takes anywhere from 6 to 30 months, depending on the severity of the patient's condition and their response to treatment. Most patients can expect to see results within a year or two, however you should consult with your orthodontist to get the most accurate information about your specific case.
Can I still play sports while wearing braces?
Yes, you can still play sports while wearing braces! Orthodontists will typically give their patients special mouthguards to wear in order to protect the teeth and braces during physical activity. As long as your orthodontist gives you the green light, you'll be able to stay active with braces on.
How often do I need to visit my orthodontist during treatment?
It's important to visit your orthodontist regularly throughout your treatment. Your Ann Arbor orthodontist may recommend that you come in every 4-8 weeks for checkups and adjustments, so that they can make sure everything is progressing as planned. Visiting your orthodontist regularly also allows them to give you guidance on how to properly take care of your braces and prevent any possible damage, so that you get the most out of your unique treatment plan.
Can adults get orthodontic treatment?
Yes, adults can get orthodontic treatment! An Ann Arbor orthodontist will be able to customize a treatment plan that works for you, no matter your age. They will use advanced tools and techniques to help move your teeth into their desired position and create the perfect smile.
Will I need to wear a retainer after treatment?
Yes, it is likely that you will need to wear a retainer after orthodontic treatment. Retainers help your teeth stay in their new position and prevent them from shifting back to how they were before. Your orthodontist will provide specific instructions on when and how often you should use the retainer. It's important to follow these instructions so that your results last!
Best Ann Arbor Orthodontist
Choosing the right Ann Arbor orthodontist is critical to getting the best results. At Embrace Orthodontics, we have the knowledge and experience to make sure you get the perfect smile you deserve!
We understand that orthodontic care is a journey, and we will be there to guide and support you every step of the way. So why wait? Contact Embrace Orthodontics for more info and to schedule a consultation, and take the first step towards a straighter, healthier smile!