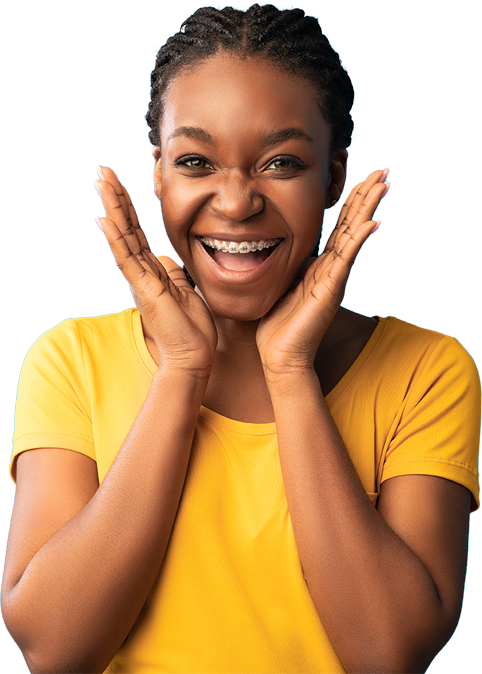 What Is An Orthodontist?
An orthodontist is a dental specialist that works to remedy dental abnormalities and issues with facial appearance, chiefly concerning the teeth, gums, and jaw. The difference between a dentist and an orthodontist is that while both are doctors that went through dental school and have a degree in dentistry, an orthodontist specializes, taking another three years of school to expand their knowledge. Only around 6% of dentists go on to become orthodontists.
Monitoring regular facial and dental development in children, such as  jawline and bite, tooth impaction or ectopic tooth eruption etc.
Diagnosis and treatment of malocclusions (misaligned teeth and jaws), moving teeth into a more aligned position to create a healthier bite and more beautiful smile.
Creating treatment plans and installing dental appliances such as braces, palatal expanders, invisalign etc.
The work that an orthodontist provides not only helps create beautiful smiles, but contributes to good oral health, preventing tooth decay and gum disease, amongst other things.
Orthodontic Treatment Financing
Unfortunately, orthodontic treatments do not come cheap. The cost of braces is at minimum several thousand dollars, and even retainers typically cost at least a couple of hundred dollars a piece. However, you don't necessarily need to take out a personal loan or open a new credit card with a punitive interest rate. Embrace Orthodontics has flexible financing options for our treatments. We believe everyone should be able to have affordable treatment options.
How to Find a Good Orthodontist in Ann Arbor
When seeking a reputable and affordable orthodontist in Ann Arbor, there are several approaches that you can take. One that is generally reliable is to look at what the community is saying. Google reviews, Facebook reviews, even reviews on practices' own websites can be useful in ascertaining what is special about a particular orthodontist and whether they are suitable for the needs of you and your family living in Ann Arbor or nearby cities, such as: 
Ann Arbor Charter Township
Belleville
Canton
Dexter
Pinckney
Pittsfield
Plymouth
Saline
Scio
South Lyon
Superior Charter Township
Webster
Whitmore Lake
Worden
Ypsilanti
The team at Embrace Orthodontics is proud to have glowing reviews. It is a positive reflection of our hard-won expertise, state-of-the-art facility, and of course, our dedication to sterling patient care. Find out what distinguishes us from our competitors by checking patient testimonials. Feel free to book your free consultation today.