Thank You for Submitting Your Virtual Consult to Embrace Orthodontics
A member of our friendly team will be in touch with you shortly to set up your virtual consultation.
After reviewing the photos, if Dr. Li feels you need to come in for us to get more detailed records in order to provide quality consultation, our team member will reach out to you to schedule the consultation.
Look forward to talking to you soon!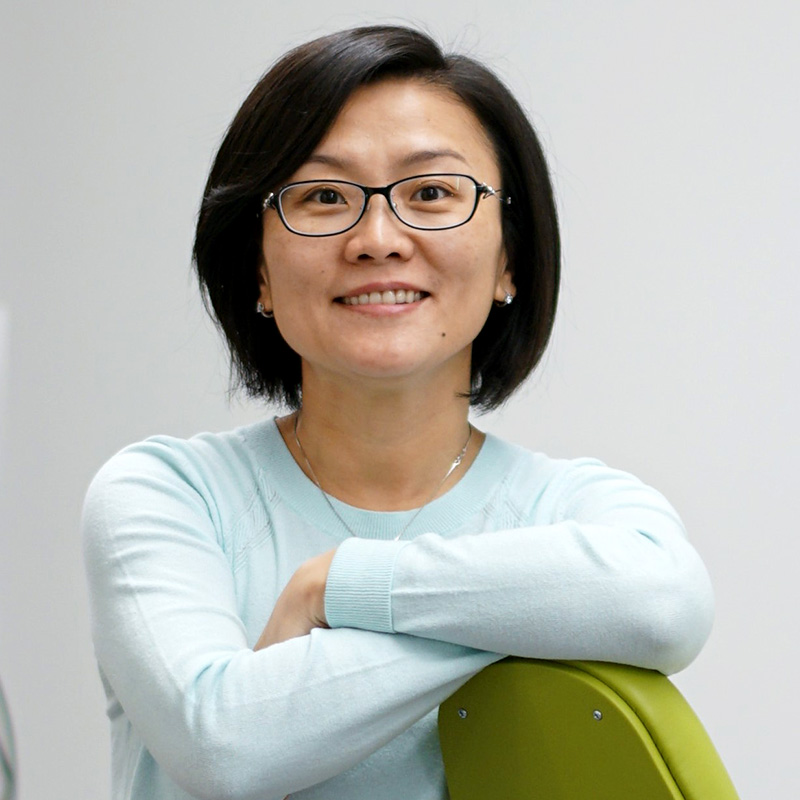 Meet Dr. Yina Li
Dr. Li is a caring orthodontic specialist, committed to making the journey to your new smile as comfortable and fast as possible.
You know you'll get the best care because she's one of the most qualified orthodontists around. Check out our "Before & After Galleries" and what our patients say about their outstanding orthodontic care!
Professional Memberships
American Association of Orthodontists
American Board of Orthodontists
American Dental Association
Great Lakes Association of Orthodontists
Dr. Li was born and raised in Beijing, China. She was the first child in her family to attend college, at the prestigious Peking University. Her love of learning propelled her to Vanderbilt University, where she completed a Ph.D. degree in Cell and Developmental Biology. Following her passion for science, Dr. Li conducted cutting edge genetics research at Harvard University as a Postdoctoral Fellow.
To bring the scientific training from bench to chairside, Dr. Li pursued her second Doctorate degree in Dental Medicine (D.M.D.) at the University of Connecticut. She graduated first in her class and was inducted to the Omicron Kappa Upsilon Dental Honor Society for her academic achievement and outstanding patient care.
To focus primarily on the art and science of orthodontics, she then completed her orthodontic specialty residency at the University of North Carolina, one of world's best programs. Her passion for science, dental medicine and orthodontics not only helped her publish in high impact journals including Cell, Nature and PNAS, but it has also recruited numerous awards.
Notably, her pioneering work on the autophagy pathway during orthodontic tooth movement, was awarded the prestigious Thomas M. Graber Award of Special Merit by the American Association of Orthodontist (AAO).
In addition to being a rock star scientist, Dr. Li is committed to providing the highest excellence in personalized patient care and smile esthetics. This is why she undertook the rigorous examination process necessary to become board certified through the American Board of Orthodontics (ABO).
Dr. Li loves the challenges and rewards of working with each patient, treating everyone as family of her own! She and her team use the latest technology and continue to integrate emerging advances in orthodontics to provide the best orthodontic experience possible.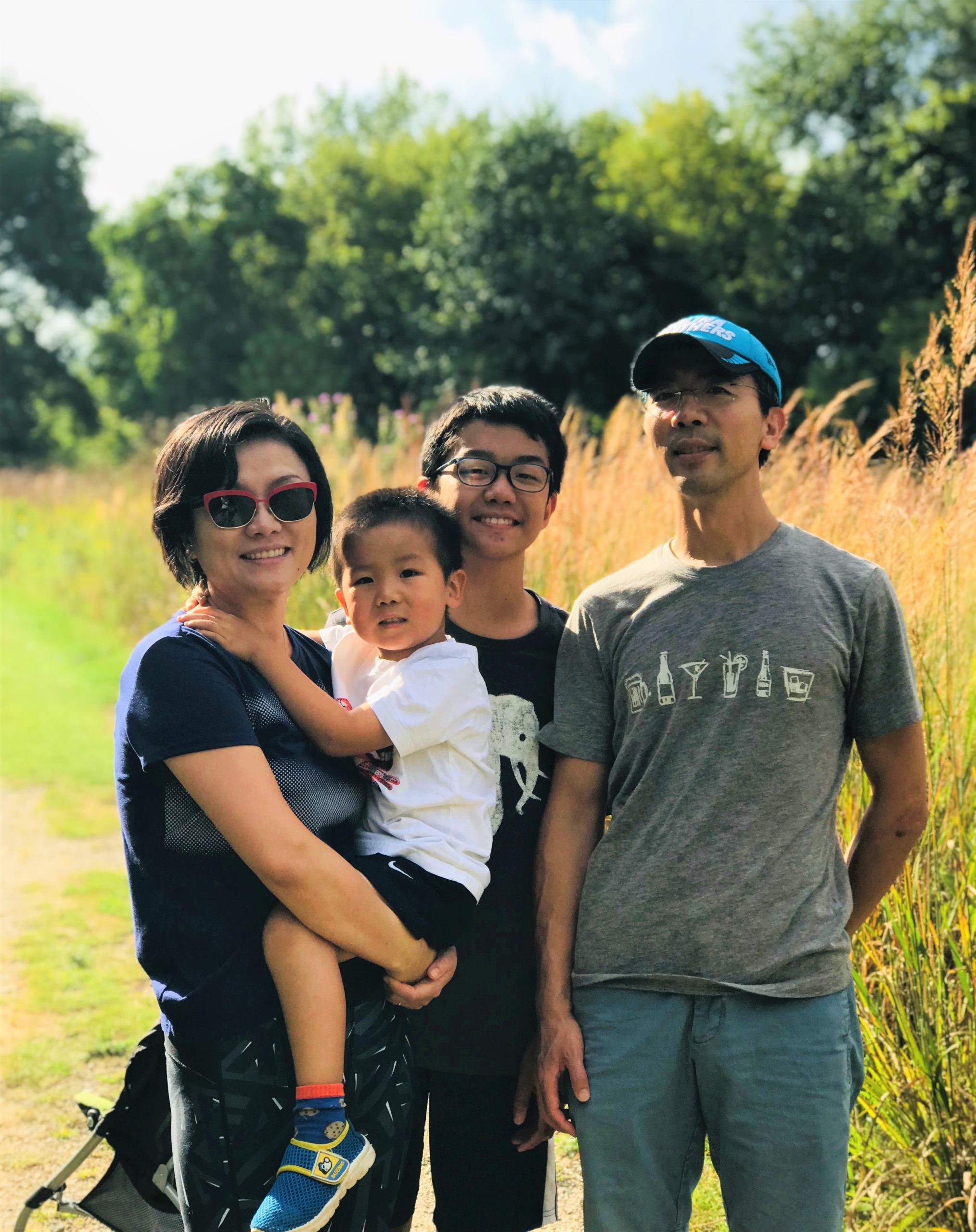 Outside of the Office
Aside from straightening teeth and creating smiles, Dr. Li is married to her college sweetheart, Wei, and they have two boys, Howei and Hopen. Dr. Li enjoys cooking, traveling, hiking, and spending time with her family and friends.
Dr. Li and her family have chosen to make Michigan their home, and are thrilled to be settled in Ann Arbor to be close to their best friends from college. She looks forward to meeting you, serving in the community, and making your orthodontic experience a great one!
Honors & Awards
AAO Thomas M. Graber Award of Special Merit

AAO Charley Schultz Resident Scholar Award

Miriam Easterling Baker Fellowship, Dental Foundation of North Carolina

Jack and Renee Dunlevy Fellowship, Dental Foundation of North Carolina

UNC Graduate School Merit Scholarship

Induction to Omicron Kappa Upsilon Dental Honor Society

Excellence in Academic Achievement Award by Alpha Omega International Dental Fraternity (for Attaining the Highest Academic Standing during Dental School)

James E. Kennedy Award, School of Dental Medicine, University of Connecticut

Dental Student Research Society Award, University of Connecticut

AADR Student Research Fellowship

Jacob and Ethel Greenberg Award, School of Dental Medicine, University of Connecticut

Best Presentation and First Place Graduate Student Oral Presentation for Annual Developmental Biology Southeast Regional Meeting
Publications
Yina Li, Laura Jacox, Shannon Coats et al. Roles of Autophagy in Orthodontic Tooth Movement. AJODO (accepted, to be published in Mar 2021)
Yina Li, Laura Jacox, Shannyn Little et al. Orthodontic Tooth Movement: The Biology and Clinical Implications. Kaohsiung J Med Sci. (2018)
Emily J. Poulin, Anne E. Powell, Yang Wang Y, Yina Li et al. Using a new Lrig1 reporter mouse to assess differences between two Lrig1 antibodies in the intestine. SC Res. (2014)
Andrew J. Murphy, Yina Li, Joshua B. Pietsch et al. Mutational analysis of NOG in esophageal atresia and tracheoesophageal fistula patients. Pediatr Surgery Int. (2012)
Anne E. Powell, Yang Wang, Yina Li et al. The Pan-ErbB Negative Regulator Lrig1 Is an Intestinal S. Cell Marker that Functions as a Tumor Suppressor. Cell (2012)
Yina Li, Julie Gordon, Nancy R. Manley et al. Bmp4 is required for tracheal formation: a novel mouse model for tracheal agenesis. Dev. Biol. (2008)
Yina Li, Ying Litingtung, Peter ten Dijke et al. Aberrant Bmp signaling and notochord delamination in the pathogenesis of esophageal atresia. Dev Dyn. (2007)
Yina Li, Huimin Zhang, Ying Litingtung et al. Cholesterol modification restricts the spread of Shh gradient in the limb bud. PNAS (2006)
Yina Li, Huimin Zhang, Seung Cheol Choi et al. Sonic hedgehog signaling regulates Gli3 processing, mesenchymal proliferation, and differentiation during mouse lung organogenesis. Dev. Biol. (2004)
Ying Litingtung, Randall D. Dahn, Yina Li et al. Shh and Gli3 are dispensable for limb skeleton formation but regulate digit number and identity. Nature (2002)
Chin Chiang, Ying Litingtung, Matthew P. Harris, B. Kay Simandl, Yina Li et al. Manifestation of the Limb Prepattern: Limb Development in the Absence of Sonic Hedgehog Function. Dev. Biol. (2001)