Choosing the best mode of treatment for your individual case is a crucial decision. At Embrace Orthodontics, we wanted to provide you with a complete guide to treatment options based on your lifestyle, budget, and treatment needs. Our orthodontics Ann Arbor services include metal braces, ceramic braces, Invisalign, and other appliances and procedures for optimal results.
Aside from that, we will cover the importance of early orthodontic treatment and the procedures recommended for adults and teens. We understand that orthodontic treatments can be expensive, which is why you need to make the best decision for your specific orthodontic needs.
Types of Treatments
#1 – METAL BRACES
Being the most common and long-proven orthodontic treatment option, metal braces are a popular choice for orthodontics Ann Arbor patients and other areas worldwide. Metal braces are made of brackets, arch wire, and bands.
PROCESS:
Installing metal braces consists of gluing the orthodontic brackets to the patient's teeth and then attaching an arch wire. During treatment, our orthodontist Dr. Yina Li will adjust the arch wires on a regular basis to put pressure on the teeth and move them into the right place.
Treatment time for metal braces depend on the orthodontic issue, but generally range from 18-36 months. Patients with mild to severe orthodontic issues can benefit from metal braces in bite correction and teeth alignment.
ADVANTAGES & DISADVANTAGES:
Metal braces are common and highly effective. At Embrace Orthodontics, we use the latest technology to ensure the highest levels of comfort, convenience, and orthodontic success. They are safe and are the most affordable option among all types. Patients who prefer a treatment that does not require too much maintenance and monitoring will also benefit from metal braces as they are fairly easy to keep clean.
However, metal braces can be quite noticeable on the teeth. They may also cause some level of discomfort at first. Although there are orthodontic waxes available to help with that issue, it's important to consider this factor before opting for metal braces.
#2 – CERAMIC BRACES
Ceramic braces work similarly with metal braces as they also use orthodontic brackets and arch wires. Ceramic braces, however, are made from a transparent material that blends with the natural color of the teeth and are less noticeable.
PROCESS:
The orthodontist will glue the brackets to the patient's teeth and then attach the arch wire that will be adjusted periodically. Treatment time for ceramic braces is similar to that of metal braces and can take anywhere between 18-36 months. We recommend ceramic braces for orthodontic patients with mild to severe orthodontic issues and who want a less noticeable treatment option.
ADVANTAGES & DISADVANTAGES:
Ceramic braces are a great option for orthodontic patients who want to improve the alignment of their teeth without it being too obvious. The modern ceramic material used in orthodontic treatments are more durable and less prone to staining than before. They are also easy to keep track and maintain.
A common disadvantage that patients should be aware of is that ceramic braces are more expensive than metal braces. They also cause some level of discomfort similar to metal braces when installed and adjusted since teeth movement is taking place.
#3 – INVISALIGN
Invisalign is an orthodontic treatment option that corrects orthodontic issues with the help of clear plastic aligners custom-made to fit each patient. The orthodontist will take an impression of the patient's teeth, send it off to a lab, and once the aligners are made, the orthodontist will ensure a proper fit for each patient.
PROCESS: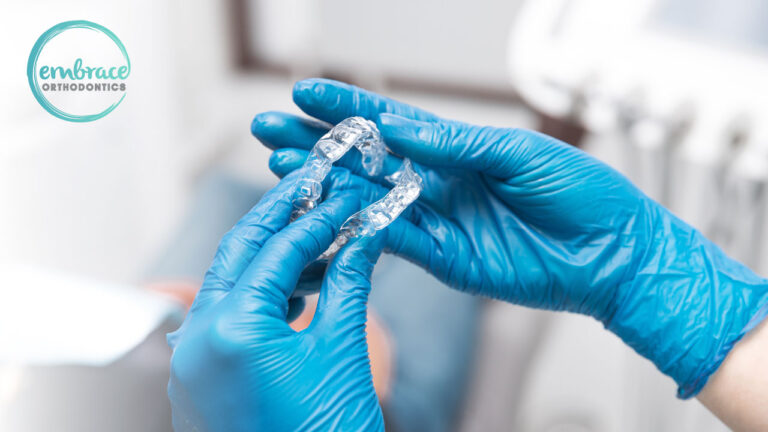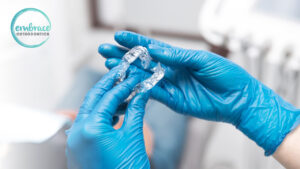 Once the aligners are available, the patient will wear them for around two weeks and then switch to the next set in the series. Each set of aligners will help move the teeth into their correct position. They need to be worn for 20-22 hours a day and can be taken out when eating, brushing or flossing.
Dr. Li will schedule regular check-ups to ensure the best orthodontic results. Treatment time depends on the orthodontic issue, but usually takes between 12-18 months. It is typically recommended for mild to moderate cases.
ADVANTAGES & DISADVANTAGES:
Invisalign is a great orthodontic treatment option that is nearly invisible. It is also very comfortable to wear, causes less pain and discomfort than braces and requires less orthodontic visits. Treatment with Invisalign doesn't involve adjustments as well, making it a great orthodontic option for patients who want to discretely straighten their teeth.
A major disadvantage of Ann Arbor Invisalign is that it requires a higher level of commitment from the patient. The aligners need to be worn for 20-22 hours a day and it's important that patients comply with the instructions in order to get the best results.
Importance of Early Orthodontic Intervention
At Embrace Orthodontics, we highly recommend early orthodontic treatment for children between the ages of 7 and 11. Early intervention can help prevent issues from getting worse and save time, money and effort in the future.
Our orthodontic professionals are trained in early orthodontics and can provide treatments like metal braces, ceramic braces, or Invisalign in Ann Arbor for young patients. We also use other orthodontic appliances such as palatal expanders, habit breakers and more.
Our Success Stories — Orthodontics Ann Arbor
Embrace has been delivering quality orthodontics Ann Arbor services to patients in its surrounding areas and even across Michigan. Our orthodontic professionals have achieved fantastic orthodontic results that have improved the lives of many patients and their families. Here are some of our results!


Open Bite
In this case, the front teeth don't overlap when biting. It's not only is of concern for aesthetics, but it also makes it hard when eating certain foods. This could be due to thumb sucking habit or jaw problem.


Missing/Small Laterals
In this case, the upper lateral incisors could be undersized or completely missing. This is usually due to genetics and tends to run in families. There are several ways to treat such problems orthodontically.
Schedule a Free Consultation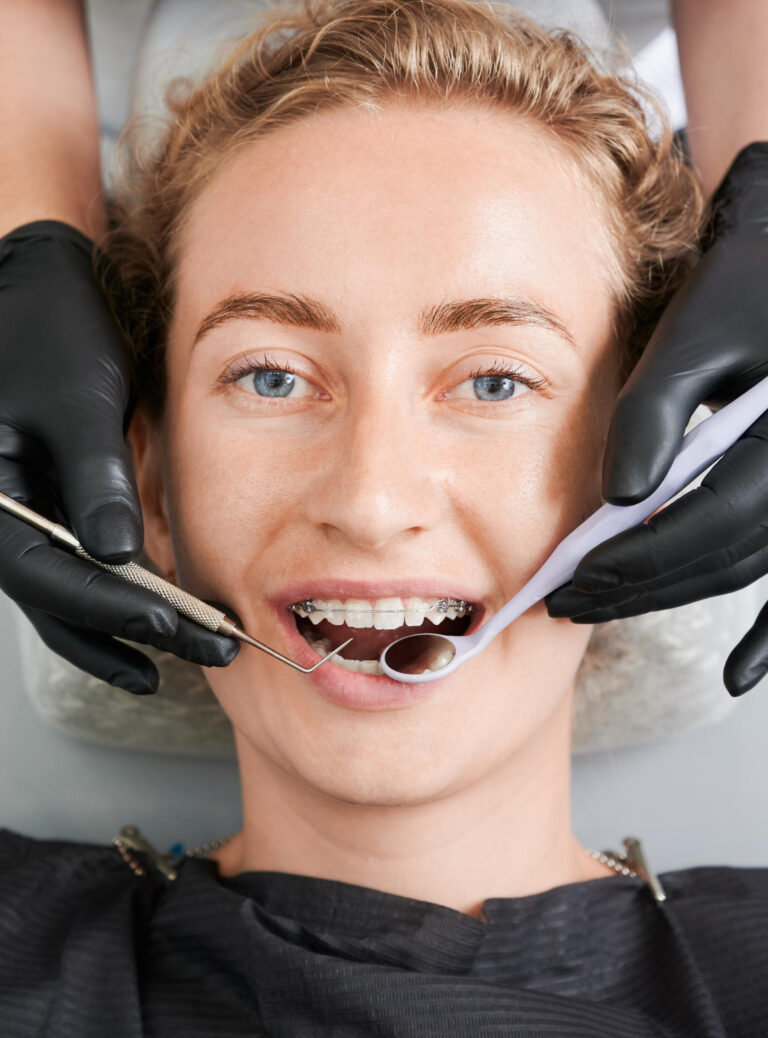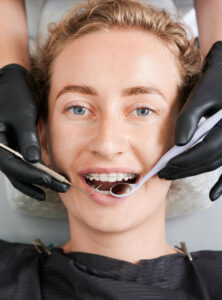 The best way to determine the perfect treatment for you or your child is to schedule a free consultation with Dr. Yina Li in Ann Arbor. At Embrace Orthodontics, we understand your orthodontic needs and will work together to create a smile transformation treatment plan that works for you.
Allow Dr. Li and our team of experts to help you achieve the smile you've always wanted and deserve! Contact us today or visit our website to get started. Our office is located at 2765 Plymouth Rd, Ann Arbor, MI.